Routledge (Taylor & Francis Group)
Taylor & Francis Group partners with researchers, scholarly societies, universities and libraries worldwide to bring knowledge to life. Its content spans all areas of Humanities, Social Sciences, Behavioural Sciences, Science, Technology and Medicine, as one of the world's leading publishers of scholarly journals, books, eBooks, text books and reference works.
Categories supported by Routledge (Taylor & Francis Group) in 2021 are the Early Career Researcher Award and the Sir Peter Hall Award for Research Excellence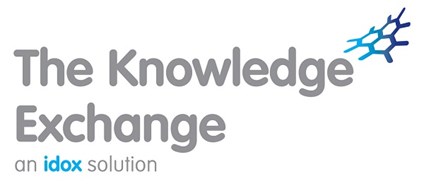 Idox Knowledge Exchange
The Knowledge Exchange is the first port of call for information and knowledge on public and social policy and practice. As the only service of its kind, it is valued by all those involved in creating, influencing, delivering or researching public and social policy. For 40 years the service has been helping its members to make more informed decisions, improve frontline services and understand policy, particularly in planning and the built environment.
Categories supported by the Idox Knowledge Exchange in 2021 are the Student Award, the Sir Peter Hall Award for Research Excellence, and the Planning Practitioner Award