Changes to the planning system in light of the introduction of the Localism Act 2011 and the impact on planning for the supply of soft sand in a sub-region of the South East

Mrs Sidonie Kenward
MA, MSc
(University of Brighton, Architecture and Design)

Research Description
The research investigated the impact of the 'localism' reforms and the National Planning Policy Framework on planning for a crucial aggregates resource (soft sand) in West Sussex and the South Downs National Park. Using a literature review and interviews with key stakeholders, it was found that the impact of the changes had not been considered at a national level and the Duty to Co-operate had not filled the gap left by the abolition of regional plans. Respondents maintained that for such a strategic matter the best approach would be to have a regional plan that took decisions away from the local agenda and, considering the uneven distribution of soft sand and its movement across the country, a coherent national plan is what is actually needed.
Full Entry Title
Kenward, S (2019) 'Changes to the planning system in light of the introduction of the Localism Act 2011 and the impact on planning for the supply of soft sand in a sub-region of the South East', Dissertation submitted for MSc Town Planning degree, University of Brighton, UK
The Judges Said...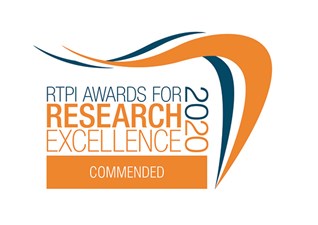 The judges have decided to commend this piece of work for its innovative contribution to understanding the evolution of strategic planning in England and its implication on the lesser known, but critically important area of planning for sustainable mineral supply.