A Housing Design Audit for England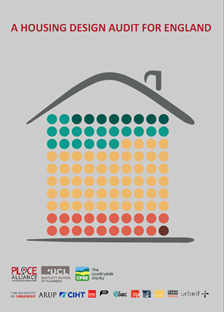 Prof Matthew Carmona
(University College London, Bartlett School of Planning)
Co-authored by:
Amer Alwarea, Valentina Giordano, Anastassia Gusseinova & Fola Olaleye
Research Description
A housing design audit for England found that one in five housing developments built since 2007 should have been refused planning permission outright as their poor design was contrary to national policy. Amongst other findings it showed that less affluent communities are ten times more likely to get worse design, even though better design is affordable, and that the worst reported aspects of design are likely to have negative health and social implications. The study drew on a systematic audit of over 140 developments and an unprecedented correlation between quality and a range of design governance, market and contextual factors.
Full Entry Title
Carmona M, Alwarea A, Giordano V, Gusseinova A & Olaleye F (2020) 'A Housing Design Audit for England', London, Place Alliance