High Density Living Supplementary Planning Document

Lucia Cerrada Morato & Becky Mumford
The Place Shaping Team
(London Borough of Tower Hamlets)
Research Description
The London Borough of Tower Hamlets has one of the highest housing targets in London, with limited land available for new development resulting in high density residential development, frequently tall buildings. However, at present there is limited consensus about the implications of increasing density. To better understand, the borough conducted one of the largest and most comprehensive pieces of research into the lives of residents living in high density and tall buildings. This is used to develop and evidence design guidelines to ensure that future development supports good quality of life for all residents living and working in these buildings.
Full Entry Title
London Borough of Tower Hamlets (2020) 'High Density Living: Supplementary planning document consultation draft February 2020', London
The Judges Said...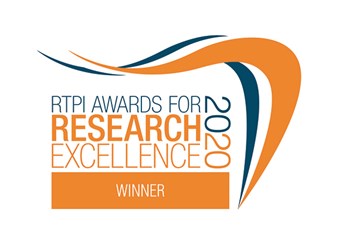 The judges were impressed by the scale of the survey work, clear analysis and resulting evidence base supporting the emerging SPD on high density living, a highly relevant topic in the light of COVID-19.  LB Tower Hamlets are praised for identifying the gap in knowledge base, following literature review, and for taking the step of seeking to fill this through their own research into residents' experience of high-rise living.  It would be great to see more local planning authorities taking up practical research in this way.  A worthy winner in a strong field.