Considering time in land use planning: An assessment of end-of-life decision making for commercially managed onshore wind schemes

Dr Rebecca Windemer
(Cardiff University, School of Geography and Planning)
Research Description
While most British wind farms have been granted a time-limited 25-year planning consent, often with promise of removal, instances of repowering and life-extension show that this duration often changes. This paper provides the first significant analysis of how sites are considered when they reach the end-of-life stage. It explores the extent to which UK wind energy capacity is nearing 'end-of-life' and examines how national governments are seeking to influence decisions about repowering, life-extension, temporary consents and decommissioning. It reveals government actions playing catch-up and intervening selectively, only partially shaping the multiplicity of potential outcomes and the challenges associated with decommissioning.
Full Entry Title
Windemer, 2019. 'Considering time in land use planning: An assessment of end-of-life decision making for commercially managed onshore wind schemes'. Land Use Policy, 87
The Judges Said...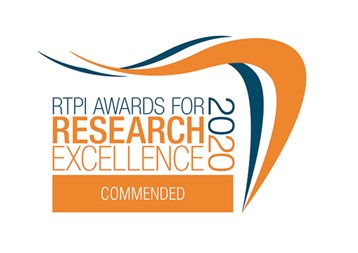 The judges selected this research for commendation as it is a robust study of the provision of wind energy infrastructure from a new angle, namely that of end-of-life use of land following time-limited planning permissions.  It identifies a gap in policymaking, which will shortly have to address this issue especially in relation to climate change targets. Although it is largely concerned with British examples, it clearly has international application given the large number of onshore wind energy projects whose life cycles are nearing their end.  The judges were impressed that the researcher has already published these findings in a sole-authored article in a high ranking journal.