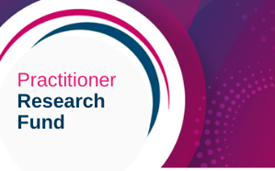 Have an idea for planning research? Apply to our Practitioner Research Fund
In addition to our established award categories, this year we are accepting entries for the biennial, award for practitioners called the 'Practitioner Research Fund'. This award category celebrates the Town and Country Planning Summer School, which ran from 1933 to 2013, and played a huge role in the evolution of the discipline.
The fund offers two grants of £5000 to enable planning practitioners to carry out research over the next 12 months. All RTPI members can apply, except those employed by, enrolled at, or affiliated to, an academic institution at the time of submission. Winners will be paired with established researchers from an RTPI-accredited planning school, who will support them in their work.
We interpret 'planning research' broadly and encourage interdisciplinary and multidisciplinary research. Research could primarily focus on implications for planning education or the planning profession, rather than practice or policy. We welcome non-traditional pieces of research such as applied research, action research or research by design.
The deadline for submissions is 5pm on Monday 17 May 2021
To enter, please download the Category Information and Submission Form here.