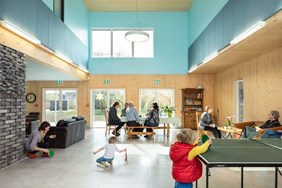 "Greater Cambridge Shared Planning was thrilled to jointly win the prestigious RTPI Small Scheme, Health and Wellbeing award, but also the overall Silver Jubilee Cup Winner for 2020. We are pleased that the RTPI have recognised the positive contribution the local authorities and officers involved have played on this complex project, which many a time is taken for granted. No doubt, this gives us encouragement to double our efforts to work with our communities, right from the start to create better, beautiful and long-lasting places."
Trovine Monteiro, Built Environment Manager, Greater Cambridge Shared Planning
Winner, Excellence in Planning to Deliver Homes – Small Schemes, Excellence in Planning for Health and Wellbeing and the Silver Jubilee Cup 2020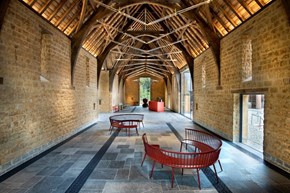 "Winning this award is a real tonic for the team and the culmination of many years work by various officers with AZ Urban Studio, moreover our district has a fantastic attraction that showcases the very best of Somerset and creates local employment".
Simon Fox, the Lead Specialist for Planning at South Somerset District Council
Winner, Excellence in Planning for Heritage and Culture 2020, for 'The Newt in Somerset'
"This is a real reward for the positive and collaborative planning work that has gone into creating The Newt in Somerset, and we hope that it continues to inspire planners to work together to solve problems and shape the transformation of sensitive places."
Martin Harradine, Planning Director at AZ Urban Studio
Winner, Excellence in Planning for Heritage and Culture 2020, for 'The Newt in Somerset'
"The award means so much to me personally. We may only be a small team but to be recognised by the Institute, peers and the judging panel is simply an outstanding achievement! The response to winning the award has been fantastic."
Wayne Reynolds MRTPI (Atriarc Planning)
Winner, Small Planning Consultancy of the Year 2020, for Atriarc Planning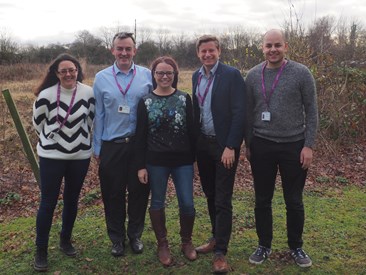 "Winning the long running and prestigious RTPI 'In-house Planning Team of the Year' award is an excellent endorsement of our efforts to use the tools that planning offers to shape sustainable development. Facilitating growth is up there as one Anglian Water's key long term priorities but as an infrastructure provider it is not an obvious route for those interested in planning and the built environment. I hope that through winning this award we have helped to emphasise the breadth of career paths planning has to offer. The whole process of entering the awards has helped us reflect on our achievements to date,  highlighted to the rest of the business what we do and spurred us all on to explore what more we can achieve."
Allan Simpson (Anglian Water Services Limited)
Winner, In-house Planning Team of the Year 2020, for Anglian Water Services Limited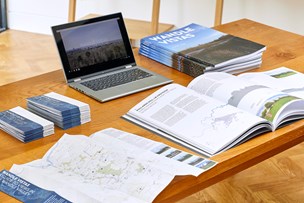 "We are delighted to have won an RTPI Award for Planning Excellence.  As small practices, it means a lot when our work is recognised and valued alongside the work of larger firms.  It's also helped to put our project on the map, which is great as it's in an area which can easily be overlooked.  We would definitely recommend entering the Awards - they are an opportunity for everyone to showcase their work and gain recognition."
Fiona Fyfe (Fiona Fyfe Associates) and Fenella Griffin (Untitled Practice)
Winner, Excellence in Plan Making Practice 2019, for 'Wandle Vistas'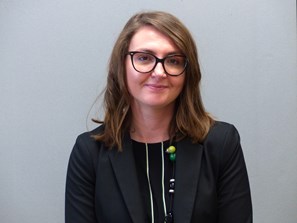 "It is an honour and a privilege to be the RTPI's National Young Planner of Year. This year's finalists were exceptional and it is testament to the excellent contributions all those in the profession make every day. To have been included amongst them was incredible – congratulations to them all. Being a Regeneration Planner in any part of the UK is a challenge, and being a planner in the Black Country has its own unique challenges and opportunities. In addition, over the past decade Local Authority Planners have contended with the era of austerity whilst continuing the strive to create places for our communities. In Sandwell, I am fortunate to work for a Local Authority that is committed to creating a thriving, optimistic and resilient community and as such has continued to have ambitious regeneration proposals. Being from Sandwell makes me incredibly passionate about delivering better places and prospects for our community, as well raising aspirations for our young people.
Winning the award means I can share my passion and experiences with other professionals and work together in generating innovative ways to overcome Regeneration challenges and deliver places which truly reflect the needs of our communities which are visionary and aspirational. For those of us who have a passion for the work they do, it is very easy to take yourself and your contributions for granted. It is easy to spend too much time with your head down getting the work done, you don't take the time to look up and acknowledge yourself, your team and the difference your work makes. I am fortunate in that Sandwell MBC recognises and supports its employees and I have a fantastic team around me, who put me forward for this award – thank you. I encourage anyone to take that moment to reflect and consider an award nomination. Importantly it is not only well deserved recognition, it is also an opportunity to share your passion with others to drive change and innovation."
Jenna Langford
Young Planner of the Year 2019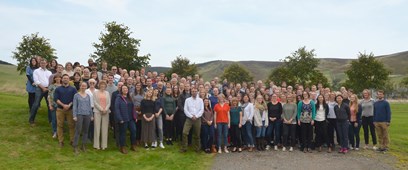 "LUC is delighted to receive the RTPI's Planning Consultancy of the Year Award.  The judges clearly recognised that the range, depth and quality of our work, levels of staff satisfaction and retention, consistently positive client feedback, and engagement with the contemporary issues place us at the very top of the planning profession.
 Entering (and hopefully winning!) planning awards is not only a great opportunity to showcase projects and raise awareness of the profession's contribution to a more sustainable and fairer world, it also helps to strengthen staff motivation and morale.  Plus it is great for recruitment.  This, in turn, leads to better outcomes.  Why hold back? "
LUC, Winner of Planning Consultancy of the Year 2019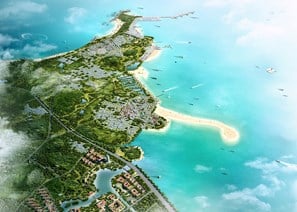 "We are encouraged enormously that our 21st Century Garden City innovation in the Jinjiang Dream Town project has been commended by the prestigious RTPI International Award for Planning Excellence. It shows how British Planning Expertise can be successfully exported aboard. Given the unique position of Jinjiang being at the starting point of 21st Century Maritime Silk Road, I believe this recognition will open doors to more opportunities along the Belt & Road Initiative for us and for other UK planning consultancies."
Wei Yang & Partner Chair Dr Wei Yang FRTPI, Wei Yang & Partners
Commended, International Award for Excellence in Planning in 2019, for 'Development Plan of Jinjiang Dream Town for Talents'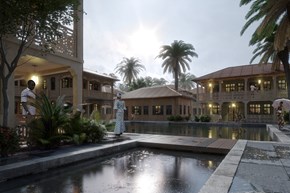 "The responses from winning have exceeded my expectations. Everyone involved in the project is excited and proud. An award from the RTPI has far-reaching impact and recognition. It was an honor to have been one of many high caliber entries, and is recognition of the hard work that so many people have put into the Ibadan City Masterplan over many years."
Yann Leclercq, Associate, Dar
Winner, International Award for Excellence in Planning 2019, for 'Ibadan City Masterplan'