With thanks to our generous sponsors for the Awards for Planning Excellence 2020. Should you be interested in hearing about sponsorship opportunities for this event in 2020 or 2021 please contact helen.gibb@rtpi.org.uk for further information.
Headline sponsor

AECOM are a global network of experts working with clients, communities and colleagues to develop and implement innovative solutions to the world's most complex challenges.
Building iconic skyscrapers. Planning new cities. Connecting people and economies with roads, bridges, tunnels and transit systems. Helping governments maintain stability and security. Restoring damaged environments. Delivering clean water and energy.
They connect expertise across services, markets, and geographies to deliver transformative outcomes. Worldwide, AECOM design, build, finance, operate and manage projects and programmes that unlock opportunities, protect our environment and improve people's lives.
We are AECOM.
Also sponsoring Excellence in Planning for a Successful Economy
Headline sponsor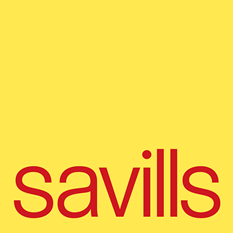 The Savills Planning team has over 250 planning specialists across our network of offices throughout the UK. Their regional teams, are able to provide the highest quality professional planning service, underpinned by a detailed knowledge of market conditions and an understanding of local and strategic issues.
The team provides a full range of sector specialist advice, including: Applications and Appeals, Compulsory Purchase and Compensation, Economics, Expert Witness, Regeneration and Urban Design, Legal Agreements and Infrastructure Payments, Stakeholder Engagement, Sustainability and Environmental considerations, Energy Planning, Heritage Planning, and Planning Policy at National, Local or Neighbourhood level.
Also sponsoring In-house Planning Team of the Year
Drinks reception sponsor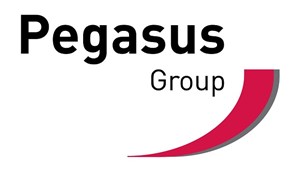 Pegasus Group is a leading national development consultancy specialising in planning, design, environment, economics and heritage. They have more than 300 skilled and experienced staff operating from fourteen offices who work in collaboration with our clients to provide bespoke solutions focusing on delivering successful outcomes and maximising value. They combine local and national knowledge of the property and development industry to provide an unrivalled understanding of what is required to make schemes successful. Pegasus Group's integrated teams combine knowledge and expertise and have worked on some of the UK's highest profile projects, developing excellent relationships with our clients and winning awards in the process.
Also sponsoring Local Authority Team of the Year
Category sponsors

Communities are fundamental. Whether around the corner or across the globe, they provide a foundation, a sense of place and of belonging. That's why at Stantec, we always design with community in mind.
Sponsoring: Excellence in Planning for the Natural Environment

We have a success rate that's second to none. In the last five years, we've secured a 'first-time' consent for over 95% of the projects we work on. A track record that clients appreciate.
It is our people who deliver that success. They are the best in the business. We have nearly 100 experienced and creative professionals working throughout the UK. Their commercial edge and planning expertise is what makes Indigo stand out.
We've been the best for 30 years. We intend to keep it that way.
Sponsoring: Excellence in Planning to Deliver Homes - Large Schemes (50 or more homes) and Excellence in Planning to Deliver Homes - Small Schemes (up to 50 homes)

Connected Places Catapult accelerates smarter living and travelling in and between the places of tomorrow. We focus on growing businesses with innovations in mobility services and the built environment that enable new levels of physical, digital and social connectedness. Connected Places Catapult operates at the intersection between public and private sectors and between local government and transport authorities. We convene the disparate parts of the market to help innovators navigate the complexity of doing business, creating new commercial opportunities and improving productivity, socio-economic and environmental benefits for places.
Sponsoring: Excellence in Tech Within Planning Practice

Optimis Consulting is a planning and development consultancy, specialising in residential-led developments, with offices in London and Bedford.
In 2017 Optimis Consulting was named RTPI Small Planning Consultancy of the Year and they are delighted to be sponsoring that category at the awards this year.
Sponsoring: Small Planning Consultancy of the Year

Downey is a multi-disciplinary practice of chartered town planners. RIAI Architects, Landscape Architects and Project Managers.
Our collective ethos is to perfect 'the art of planning and design' to deliver projects within the construction sector and other associated industries. Our integrated service provides a full suite of experienced professionals in house to develop best solutions to the ever changing and complex environment of obtaining planning permissions, details design and implementation on site. Through an in house collaboration we deliver exemplary solutions for your schemes, constantly improving efficiency, time and cost management with notable increases in the quality of all our developments.
Our extensive experience and proven track record of obtaining Strategic Housing Developments (SHD) permissions incl. Build to Rent (BTR) and Co-Living schemes ensure that our Clients, both in the public and private sectors, benefit from optimum success rates of planning procurement and development.
Sponsoring: Planning Consultancy of the Year

Places for People is one of the largest companies working in property and leisure management, development and regeneration in the UK. The Group makes a long-term commitment to its communities and works to provide what they need to thrive – whether it is new schools, shops, leisure facilities, job opportunities, access to learning and training or specialist support services. It is committed to creating successful places and enabling people to reach their potential. As a not-for-dividend organisation, any profit is reinvested back into its core business of creating and maintaining sustainable places.
Sponsoring: Young Planner of the Year