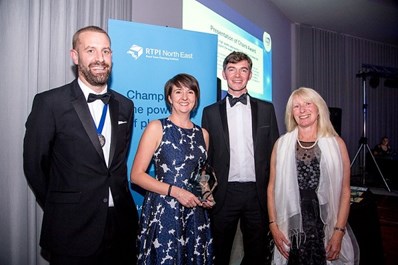 The RTPI Awards for Planning Excellence in the English Regions celebrate the power of planning at a local level.
Our awards are open to all planners, architects, surveyors and developers, members and non-members of the RTPI and to all projects regardless of their size or level of completion, be it a plan, strategy or finished project.
Award entries will open on 4 May 2020. For information on your local awards please take a look at your region.
For general enquiries about Awards in the English Regions, contact sarah.woodford@rtpi.org.uk