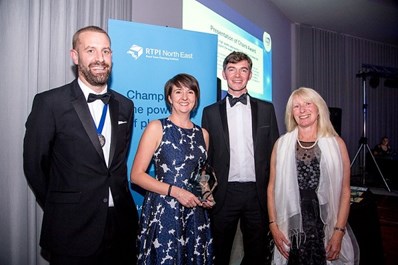 The RTPI Awards for Planning Excellence in the English Regions celebrate the power of planning at a local level.
Our awards are open to all planners, architects, surveyors and developers, members and non-members of the RTPI and to all projects regardless of their size or level of completion, be it a plan, strategy or finished project.
This year the Covid-19 pandemic is having an unprecedented impact on all of us. We are very aware that this is affecting colleagues in differing ways and many are facing an uncertain future with competing demands on their time.  
For information on how to apply please follow the regional links below: