Andrew Whibley is the RTPI's CPD Manager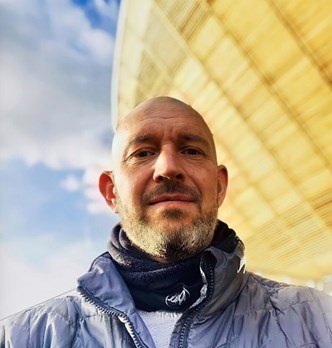 Everything gets better!
I had a maths teacher at school who very kindly said to me, "You'll never be good at maths, but we can make you better."  I remember those words because they were both a statement of fact and reassurance in equal measure.
I joined the RTPI in April this year and felt that uncomfortable 'new role discombobulation'. I wasn't sure what I was doing here in those first few weeks; a bit like being inadequate at maths. Some few months on and my feet are firmly under the desk.
I've spent my first few months here meeting new colleagues and stakeholders, attending lots of meetings, and watching and listening to business-as-usual activity that occurs in and around the RTPI Training team. What has struck me is the warmth, drive, tenacity and challenge that exists in and around the planning sector.
Warmth
Why would anyone go into planning? The answer seems to be to make change, difference, beauty, function, and feature among a thousand other reasons. Yet the grease between those reasoned cogs seems to be to make the planned environment better for the future.
Drive
To have a sense of purpose is one of the most essential elements that I can hope for in a career. Of course, I need reward and security to be in that mix, but those things are not standalone reasons to rise from slumber in the morning. Everything I do ultimately leads to improved planned environments: safer and functional, economically viable, better ambiance, more accessible, and so on. I need purpose, aim, and goals.
Tenacity
"You don't have to have tenacity to work here…", said no one until now! Town planning is not a convenient sector if you want to please all the people all the time. That said, nor is learning and development. I'm thrilled to combine two 'inconvenient' industries into one role; here I can experience both the rock and a hard place!
Challenge
This is the key to the treasure! My predecessors at RTPI Training set solid foundations from which I must take the Institute's CPD and training offering to the next stage. So, with excellent support from the RTPI Training team we are delighted to launch the CPD Masterclass training programme for 2022.
Over the next few months, we will complement the CPD Masterclass programme with more e-learning modules to be added to our eAcademy catalogue. We plan to improve our offering around the learning themes of equity, diversity and inclusivity, and climate change.
It's been humbling to get RTPI Training to this position of strength. I look forward to meeting and working with more of you over the coming months. Our work is ongoing, and we will continue to better ourselves, our society, and our planet.